On July 13th, the 'Climate x' Leadership Training Program 2023 ('Climate x' 2023), co-hosted by Global Alliance of Universities on Climate (GAUC) and the Asian Universities Alliance (AUA), successfully held a live workshop focusing on clean power.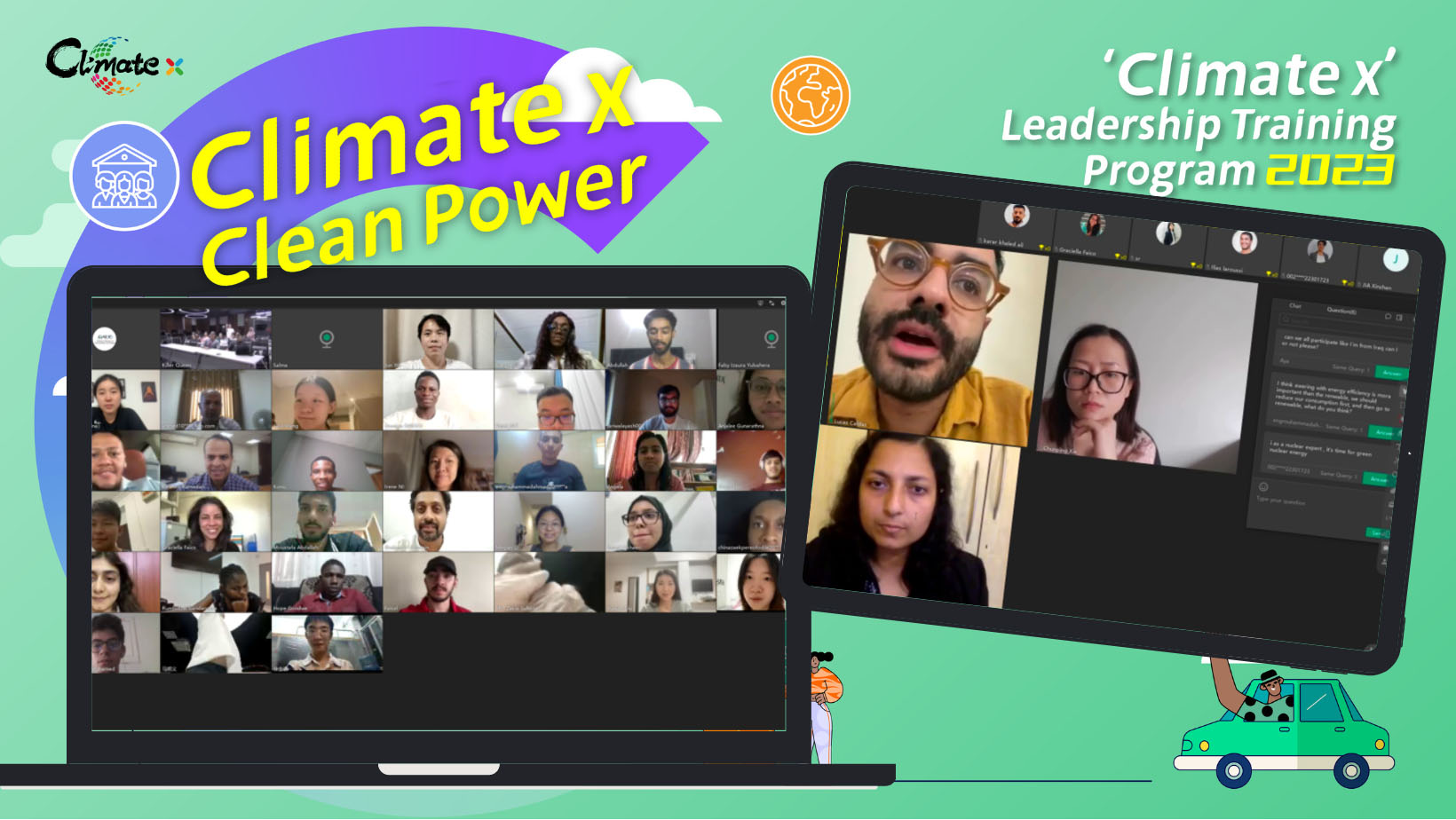 Prof. Lucas Caldas from the Federal University of Rio de Janeiro presented a recorded session on the topic of low-carbon buildings. The course discussed the context of low-carbon buildings and constructions, considering the life cycle, climate change, and circular economy perspective. The recording analyzed different strategies in terms of sufficiency, efficiency, and the use of renewable energy and materials. One highlight of the course is that it demonstrated how non-conventional materials, such as bamboo and raw earth, could help achieve the goal. It also presented some methodologies and tools to assist in the development of more sustainable buildings, such as BlM, thermal-energy simulation, and Life Cycle Assessment (LCA).
Prof. Chunping Xie, a Policy Fellow at the Grantham Research Institute at the London School of Economics and Political Science (LSE), presented the second recorded session on clean power and energy transition. This course aimed to provide comprehensive knowledge and understanding of the concepts, technologies, and policies related to clean energy generation and the transition towards a sustainable energy future. Students explored various aspects of clean power, renewable energy sources, energy storage, grid integration, and the challenges and opportunities associated with transitioning to a low-carbon economy.
The third pre-recorded session focused on Sustainability and Security of Energy Supply, presented by Prof. Shoibal Chakravarty, a visiting Professor and Fellow in the Climate Change Mitigation and Development Programme at the Ashoka Trust for Research in Ecology and the Environment, Bangalore. The course introduced that climate change is the biggest challenge that the global community faces today. Solving climate change requires us to transition to an energy system and economy that will not produce any net greenhouse gas emissions. A future energy system should be sustainable and secure.
The live workshop session of the course was hosted by Alice Ho, the Chief Youth Officer of GAUC. Students actively discussed with the three professors, covering topics from green and low-carbon buildings to clean power renewable use and its efficiency. Trainees gained a better understanding and more knowledge about how the global community can benefit from clean power through the live workshop.
The Climate x Leadership Training Program 2023, co-hosted by the Global Alliance of Universities on Climate (GAUC) and the Asian Universities Alliance (AUA), is open to college students globally.
By emphasizing the synergy between climate change and other UN Sustainable Development Goals (SDGs) and adopting a 'Train the Trainer' approach through a combination of interdisciplinary lectures, diversified workshops, and engagement practices, the training program aims to empower the next generation to take innovative actions and unlock their potential to contribute to a net-zero future.
On July 17th, the youth trainees will continue to the second session of climate leadership power together with UNITAR professors.
Reporter: YAO Fanghong
Editor: Cary Lee
- END -