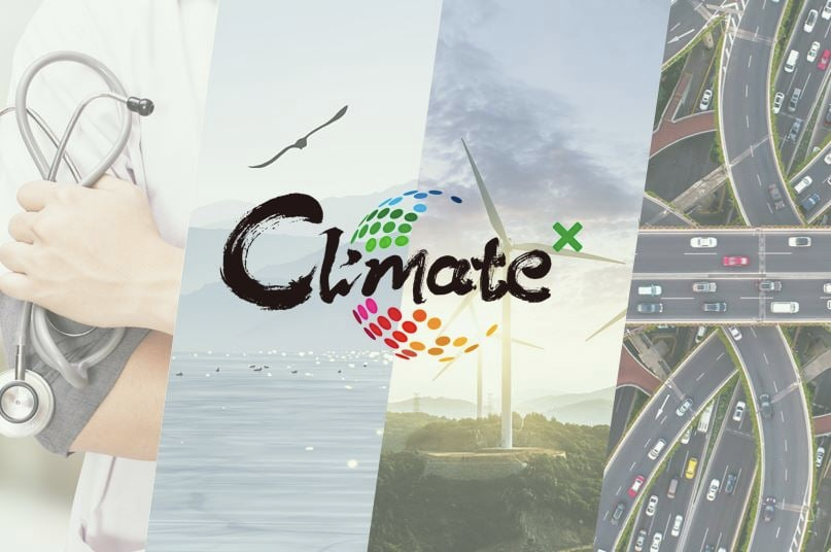 But what does Climate X mean?
Although being one of the 17 Sustainable Development Goals (#SDGs) of United Nations, the climate has close interconnection with all the other SDGs. By using "Climate X" as the theme, we would like to emphasize that interconnection and inspire the youth to pay attention to and explore the synergy between Climate and other areas.
Laying out four areas that we most like to focus this year, the summit also encourages the youth to initiate their field of interest, and include public policy suggestions in their works.
Here comes another question: Why do we choose Nature & Biodiversity, Food & Health, Energy, and Transportation as the most focus areas?
Nature & Biodiversity
Nature/Biodiversity and climate change are closely interconnected with one another. Nature/Biodiversity is both affected by #ClimateChange and could contribute to the mitigation and adaptation of climate change.
For example, ocean and seas are vital for both #biodiversity and climate change, providing a home to up to 80% of all life on Earth and regulating the Earth's climate by absorbing over 90% of excess heat in Earth's system. Increasing ocean temperatures affect #marine species and #ecosystems, leading to coral bleaching and the loss of breeding grounds for marine fishes and mammals. In the meantime, some marine species could be our natural weapon in the fight against #globalwarming. Seagrass, for instance, accounts for 10% of the ocean's capacity to store #carbon.
Food & Health
Climate change affects the social and environmental determinants of health, such as clean air, safe drinking water, sufficient food and secure shelter, resulting in poorer health outcomes, increasing mortality and is a driver of health inequities.
While the endeavor to tackle climate change could help us protect the current health system, health is itself well placed to be a part of the solutions, holding a role in both climate change #mitigation and #adaptation.
According to World Health Organization (WHO), several key health priorities for COP26 including:
- Building climate-resilient health systems;
- Developing low carbon sustainable health systems;
- Adaptation Research for Health;
- The inclusion of health priorities in Nationally Determined Contributions,
- Raising the voice of health professionals as advocates for stronger ambition on climate change
Energy
"Energy is at the heart of the climate change emergency and it must be at the heart of its solution," said UNFCCC Executive Secretary Patricia Espinosa.
Energy drives economies and sustains societies, yet its production and usage is the single biggest contributor to global warming. According to IPCC, approximately 2/3 of global greenhouse gas emissions can be attributed to CO2 from fossil fuel combustion and industrial processes.
However, the renewable energy transition is full of challenges.
More than a billion people still lack access to electricity, while 3 billion rely on dirty fuels like charcoal and animal waste for cooking and heating. The key question is how to reduce our reliance on fossil fuels to produce electricity and heat and power our transportation systems while making reliable, clean and affordable energy available to everyone on the planet.
The methods are also diversified and are looking for young scholar's innovation to push the boundary further.
Transportation
Transportation drives economic activity and is fundamental to human welfare, but the sector has significant impacts on the environment and human health. According to United Nations,95% of the world's transport energy still comes from fossil fuels and the sector contributes approximately one-quarter of all energy-related #greenhouse gas (GHG) emissions.
With transportation activity increasing around the world as economies grow, the emissions of the sector are also on the rise, and might even be growing faster than any other sector.
Various methods could be applied to delink the growth of mobility and the increase of emissions, such as clean fuels, electric vehicles, and infrastructure and public policy advice on encouraging those who walk and cycle.
- end -