On March 11, the 1st online Campus Decarbonization Workshop was held successfully. This session is jointly proposed by the University of Tokyo and Tsinghua University, which are members of GAUC. It serves as prelude to the activities of the campus action working group of GAUC.

Eight universities, including the University of Tokyo, Tsinghua University, the Australian National University, Federal University of Rio de Janeiro, Indian Institute of Science, London School of Economics and Political Science, University of California, Berkeley and University of Cambridge participated in the seminar. The meeting was presided over by Mamoru MITSUISHI, executive director and vice president of Tokyo University.
During the presentation session, eight member universities of GAUC shared their main initiatives on campus decarbonization, including many highlights and valuable experience.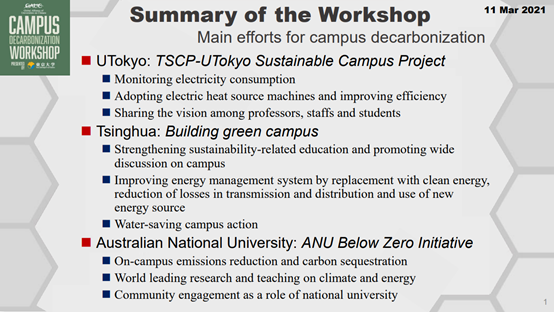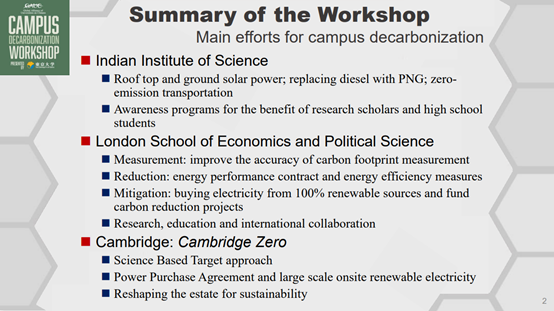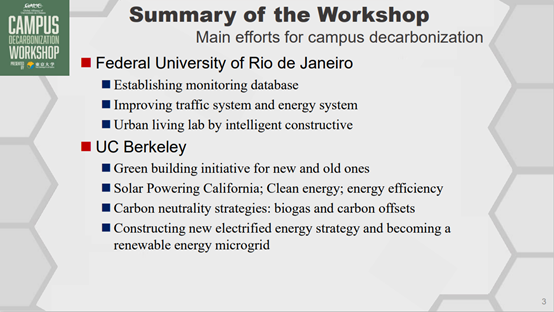 Based on their basic information, including campus area, the number of personnel, climate zone and traffic conditions, the eight member universities of GAUC also made decarbonization targets of university campuses.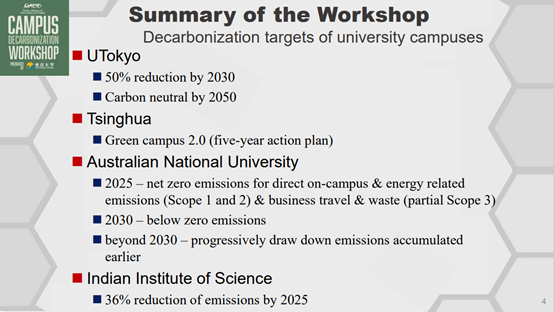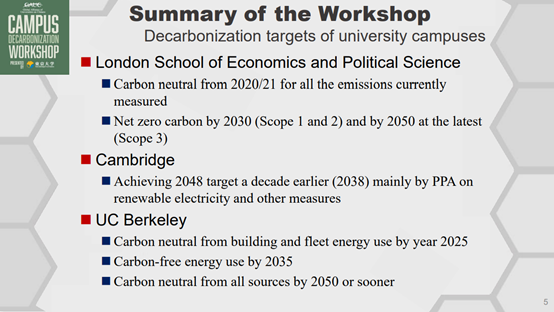 Subsequently, 15 discussants launched a discussion over the relevant focus issues. During the question and discussion session, the participants carried out more extensive and in-depth discussions, including the domestic renewable energy market situation, the university research and education related to the enhancement of sustainable development, the campus participation in local communities' decarbonization and the assessment of the campus decarbonization efforts.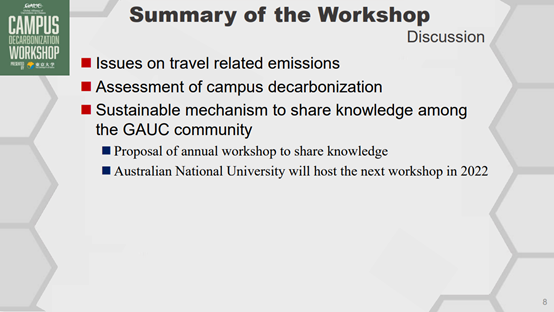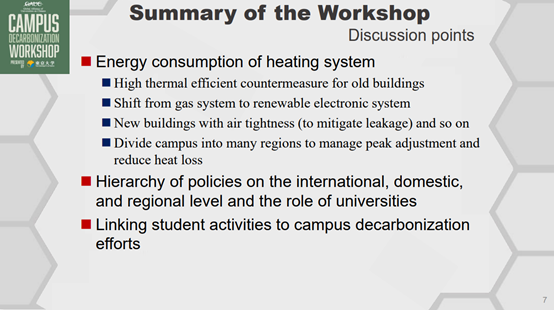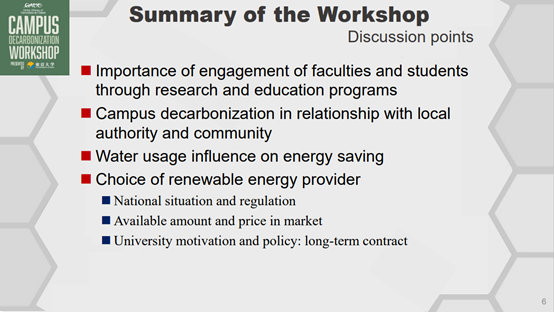 The decarbonization workshop is the first meeting of the working group, which is set up in order to further promote the work of GAUC. After discussion, the next workshop will be hosted by the Australian National University.
- END -