[Summary]
- The annual GAUC Graduate Forum was held on Nov 14 to Nov 17 at Tsinghua University in Beijing
- The 2nd Graduate Forum was themed "Climate Change and Global Post-pandemic Green Recovery"
- The Graduate Forum attracted more than 220 faculties and students from nearly 40 institutions from 6 continents, 13 countries to attend.
[BODY]
November 16, 2020 - As we come to the end of this unforeseeable year of challenges, the second Graduate Forum of the Global Alliance of Universities on Climate (hereafter GAUC or the alliance) was successfully concluded at Tsinghua University. This year's theme: Climate Change and Global Post-pandemic Green Recovery. As the second Graduate Forum of the alliance, it attracted more than 220 experts and youth around the world for the three days of idea feast.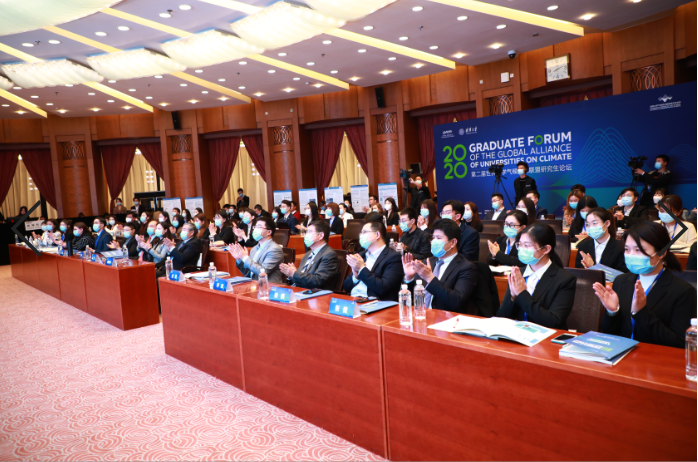 The annual Graduate Forum is aimed at bridging experts and youth together for unprecedented disruptive discussions and solutions to the world. In addition to receiving support internationally from its alliance member universities, the Forum also attracted more than 20 live media platforms, including: China Daily, Guangming Net, Phoenix Show, China Radio International, Weibo, TikTok, Kwai, and Bilibili.
During the four-day forum, the participants joined over online and offline hybrid conferencing, to discussion inter-disciplinary issues around climate change, divided into four sub-forums: awareness and behaviour in the context of climate change, Nature-based Solutions, post-pandemic recovery, technology and economy for climate. The Forum also included activities from Youth Roundtable, Poster Exchange, to Exhibition of Youth Action on Climate Change, providing a rich and multi-platform opportunity for exchanges.
Professor CHEN Xu, Secretary of the Party Committee of Tsinghua University, reviewed the history of GAUC in her welcoming remarks. She said, Tsinghua has always lead the way in climate research domestically, supporting China's commitment towards carbon neutrality by 2060. Youth should consciously shoulder the responsibility. Take up the responsibility of mankind to respond to climate change and become a new force in building a beautiful earth.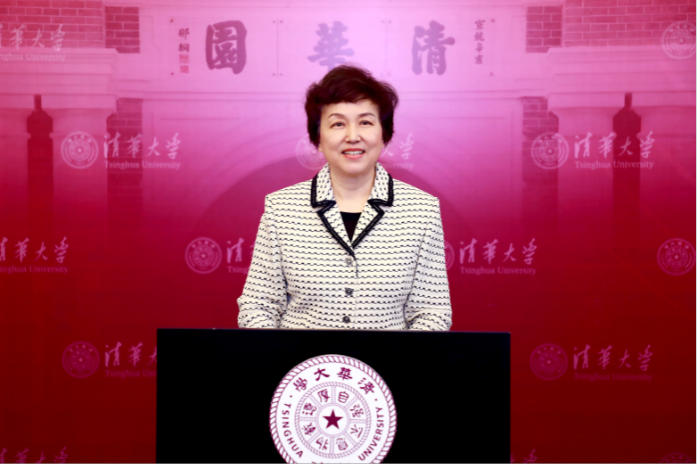 Dame Minouche Shafik, Director of London School of Economics and Political Science, presented LSE's new ambitious strategic plan for sustainable development. She also expressed her willingness to work with alliance member universities in the future to mitigate climate and environmental impacts through practical action.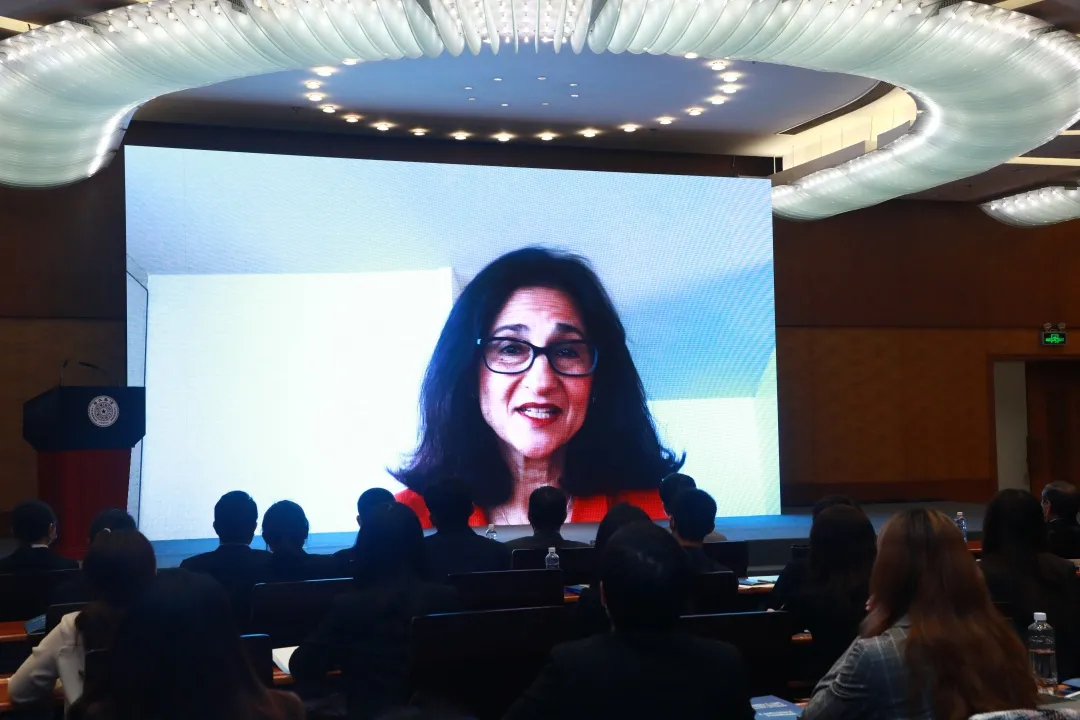 XIE Zhenhua, Special Advisor on Climate Change Affairs of the Ministry of Ecology and Environment, President of the Institute of Climate Change and Sustainable Development of Tsinghua University, emphasizes during his remarks, that there is no turning back from the Paris Agreement, all Parties must adhere to and implement the Paris Agreement with increased climate commitments for its post-recovery stimuli. China is the living example for all other nations on how climate-favourable policies will not hinder economic development, but improve the quality of economic growth and achieve coordinated development among all stakeholders.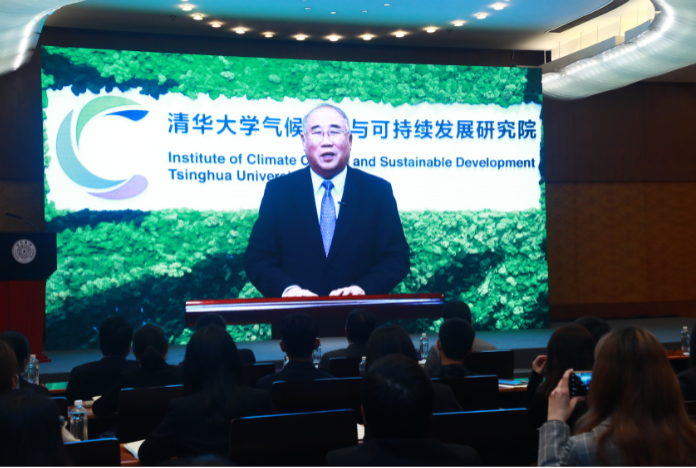 Patricia Espinosa, Executive Secretary of UNFCCC, delivered a special remark during the main forum. She said, the Global Alliance of Universities on Climate is a powerful example of what we need to see more widely: a growing network of national, regional, sectoral and international institutions working together to enhance climate technology. she also shares expected accomplishments for next year's COP 26 in Glasgow, urging multi-lateral multi-stakeholder efforts in tackling climate change. Signal needs to be sent that climate change is and will continue to be a priority in the international agenda and that it is at the center of national and global efforts to promote an economic recovery both in the midst and in the aftermath of the global pandemic.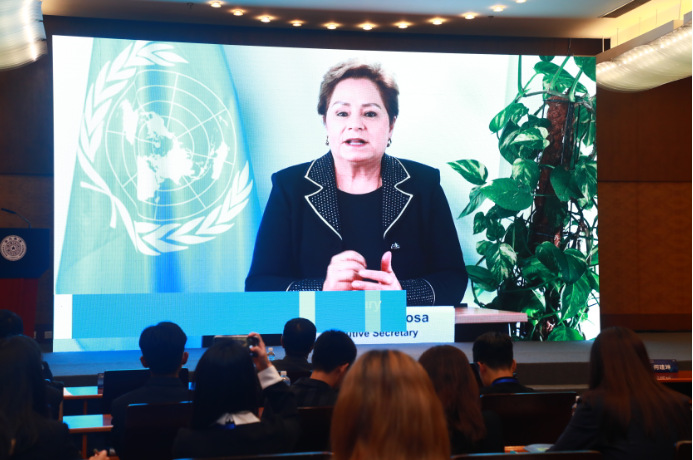 Chairman of the Academic Committee of the Global Alliance of Universities on Climate, Lord Nicolas Stern, shares the importance of multi-lateral efforts in jointly tackle climate change and COVID-19 in a post-pandemic recovery era. He stresses, decisions made now are critical in shaping future development: do not go back to old normal. We must work in a multi-lateral fashion to jointly tackle these two unprecedented global issues internationally. It will require strong leadership from governments in key countries around the world. To stimulate a post COVID economy, we should place our focus on the sustainability agenda, they are fast and labor intensive with strong economic multipliers. In addition, they also posses sustainability benefits and biodiversity benefits.
Professor QI Ye from School of Public Administration of Tsinghua University delivered a keynote speech on "Paradigm Shift on Climate and the Economy" on the main forum.
"It is a platform for personal growth and development, giving participants the opportunity for idea exchanges and inspiration," said the youth representative from Tsinghua University, SUN Xiaoting, "providing youth the rare opportunity to share research while making a positive impact on the world."
The theme of the closing ceremony was "Natural-based solutions on tackling climate change – C+NbS". From the more than 100 submissions, 10 best papers and 10 best oral presentations were selected. At the closing ceremony, Professor WANG Xiqin, Executive Vice President of Tsinghua University thanked all the participants for their contributions, and also expounded the concept of Green Campus and significance on the low-carbon development of universities.
Before the forum, Tsinghua students launched the "Up Marathon" campus environmental protection relay, saving a total of more than 366 tons of carbon, equivalent to planting more than 730 acres of forest, to balance the carbon footprint of the conference.
Who was here?
QIU Yong, President of Tsinghua University, founding chairman of the Global Alliance of Universities on Climate; Chairman of the forum
CHEN Xu, Secretary of the Party Committee of Tsinghua University; Director of the School Affairs Committee of Tsinghua University
Minuche Shafik, Dean of London School of Economics and Political Science
XIE Zhenhua, Special Advisor on Climate Change Affairs of the Ministry of Ecology and Environment, President of the Institute of Climate Change and Sustainable Development of Tsinghua University
Patricia Espinosa, Executive Secretary of the United Nations Framework Convention on Climate Change (UNFCCC)
Lord Nicholas Stern, Chairman of the Academic Committee of the Global Alliance of Universities on Climate
QI Ye, Professor at Tsinghua University School of Public Administration
GUO Yong, Deputy Secretary of the Party Committee of Tsinghua University
HE Jiankun, Director of the Academic Committee of Institute of Climate Change and Sustainable Development of Tsinghua University
LI Zheng, Executive Vice President, Institute of Climate Change and Sustainable Development of Tsinghua University
ZHANG Jian, Deputy Vice President, Institute of Climate Change and Sustainable Development of Tsinghua University
MENG Bo, Deputy Director of the International Office of Tsinghua University
XU Peng, Deputy Director of the Graduate Work Department of Tsinghua University
ZHAO Pu, Deputy Secretary of the Youth League Committee of Tsinghua University and Secretary of the Graduate Student Youth League Committee
support from the following organizations, and media outlets:
From Tsinghua University:
Graduate School
Department of Graduate Student of the Party Committee
Overseas Marketing Department
Institute of Climate Change and Sustainable Development
Youth League Committee
Graduate Union
From external institutions:
- end -