New Haven, CT – Yale School of Nursing (YSN) is joining forces with the Global Alliance of Universities on Climate (GAUC) to cohost the "Global Youth Summit on Net-Zero Future (Climate x Summit)," from 7 a.m. to 9 a.m. EST on Thursday, October 28.
The Summit is cohosted by Yale, Tsinghua University (China), Imperial College London (United Kingdom), the University of Cambridge (United Kingdom), and Columbia University (United States). It will be attended by people from across the globe.
Yale University President Peter Salovey provided welcome remarks.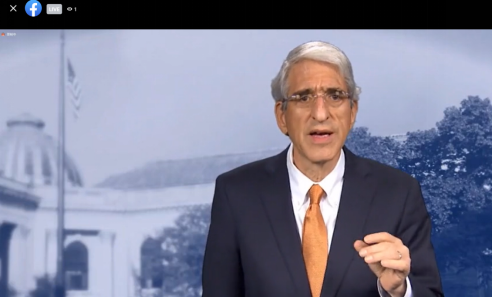 "At Yale we believe strongly in the power of research and education," he said. "Our efforts are rooted in the work taking place across the whole university as part of our Planetary Solutions Project. This university-wide initiative calls on Yale to provide leadership in tackling environmental challenges that threaten life on Earth and to use the campus as a laboratory for implementing the best technologies, policies, and ideas. The greatest contributions Yale will make to the fight against climate change will come from its research, teaching, and graduates."
YSN's main event will feature Dean Ann Kurth '90 MSN, PhD, CNM, MPH, FAAN and Associate Dean for Global Affairs & Planetary Health LaRon Nelson, PhD, RN, FNP, FNAP, FAAN.
Dean Kurth highlighted the urgency of addressing climate change and the accompanying health inequities.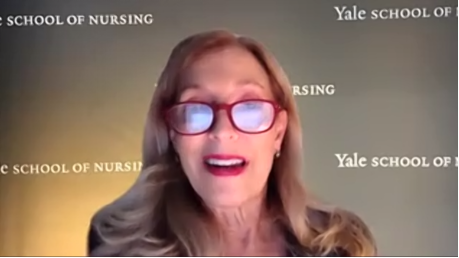 "As the world prepares for the United Nations climate change conference in Glasgow, the need for a planetary health approach is paramount," she said. "Gains in human health now stand to be lost, as our way of living threatens wellbeing worldwide. Extreme weather, air pollution, shifting disease vectors, flooding and failing food systems threaten health. People who contributed the least to greenhouse gas emissions inequitably suffer the worst effects."
But there is some cause for optimism, Dean Kurth said.
"There is hope for what we can do to change this trajectory. As Yale faculty research shows, human health is intimately connected to the world around us. The healthcare industry can reduce its environmental footprint and health systems must adapt to emerging needs, as we have seen with COVID. These interconnected problems require integrated solutions and every sector, including academe, has roles to play. Yale is for the better health of all people — and the planet."
Dr. Kai Chen, from the Yale School of Public Health is slated to present and join the panel discussion.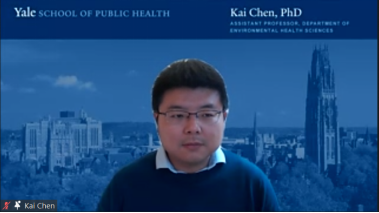 Prof. Nelson will moderate a panel where the panelists will share their thoughts on implications on health.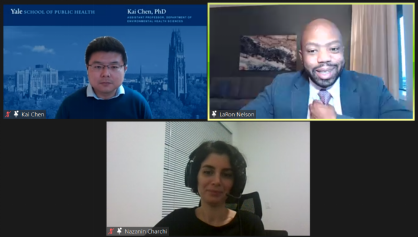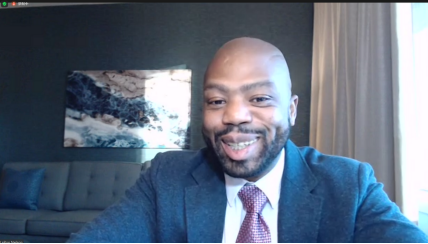 "The international participation of this conference underscores that there is growing recognition around the world that climate change is a significant problem," Prof. Nelson said. "We must develop a new relationship with Earth that moves away from it as simply a resource to be extracted for human consumption. We share Earth and we must become better stewards. Human beings cannot thrive in a planet that is stressed and dying."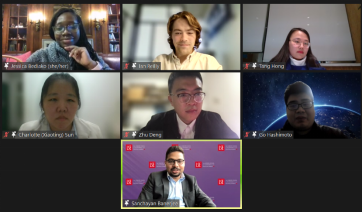 Yale School of the Environment student Jessica Bediako '22 and Yale School of Public Health student Ian Reilly '22 will be moderated the student panel.
- end -