Sharm El-Sheikh, Egypt-- At COP 27 the China Center for Climate Change Communication (China4C) and the Yale Program on Climate Change Communication (YPCCC) will present results from surveys of public opinion about climate change in China, India, the United States, and, with Meta Data for Good, in 192 countries and territories worldwide. The studies find that the public in China and the US - the two largest annual emitters – and in the majority of countries worldwide support climate action domestically and internationally. The survey's insights can help inform policy makers and civil society as they mobilize to act on climate change.
The attached graphs show select key climate change public opinion findings in China, India, the U.S., and in 110 countries, territories, and areas worldwide.
"Globally, we find that climate change awareness is high in the developed world, but still relatively low in many developing countries," said Anthony Leiserowitz, Ph.D., of the YPCCC, Principal Investigator of the US, India, and global surveys. "But when given a short description of climate change, large majorities worldwide say it is happening, are worried about it, and want their governments to take action. In the United States, climate change has soared as a national priority among Democrats in recent years, but remains low among Republicans, reflecting political divisions in the country."
Regarding India, Dr. Thaker commented that, "People in India increasingly see climate change as real and personal and worry that the impacts will likely worsen. But they also see climate action as good economics and support ambitious policies, even if these have added costs. Many are willing to join a citizens' campaign to convince leaders in India to take action on climate change."
More than 90% of the Chinese public think climate change is happening, more than half understand that climate change was caused mostly by human activities and more than 60% think that they have personally experienced the effects of climate change.
Dr. Binbin Wang, Principal Investigator of the China Center for Climate Change Communication and the Executive Secretary-General of GAUC said, "These findings demonstrate that awareness of climate change in China very high. In the past decade, the challenge has been the gap between high awareness but low willingness for actions. This new national survey finds that the Chinese public wants to learn more about climate change solutions and how climate change relates to their daily lives, and are willing to pay more for climate-friendly products. It's a positive signal that the Chinese people are willing to participate in climate solutions."
In September 2020, China announced that its carbon emissions will peak before 2030 and will reach carbon neutrality before 2060. The China survey finds that 97% of the Chinese public supports China's dual carbon targets and 89% think that China can achieve them. 94% say that China should use more renewable energy. "The bottom-up support from the Chinese public for climate action should add a measure of confidence to both the Chinese government and the international community that China can reach its targets", said Dr. Wang.
Binbin Wang, Ph.D., of China4C, lead author of the survey in China, along with Dr. Leiserowitz and Dr. Thaker, will discuss the findings at COP 27 in the China Pavilion Tuesday November 8th at 12:30 pm local time.
CONTACT: re China survey binbinwang@tsinghua.edu.cn, (86) 138-1037-7810 ; re U.S. or 110 country, territories, and area surveys anthony.leiserowitz@yale.edu; re India jagadisht@gmail.com.
LIVESTREAM LINK:
https://us02web.zoom.us/j/84886818515?pwd=MGtPRkpiZGJmZ2Y1VThTcit1QVV6Zz09
Webinar ID: 848 8681 8515
Passcode: 856217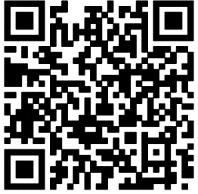 From the survey of 110 countries, territories, and areas conducted by YPCCC with Meta Data for Good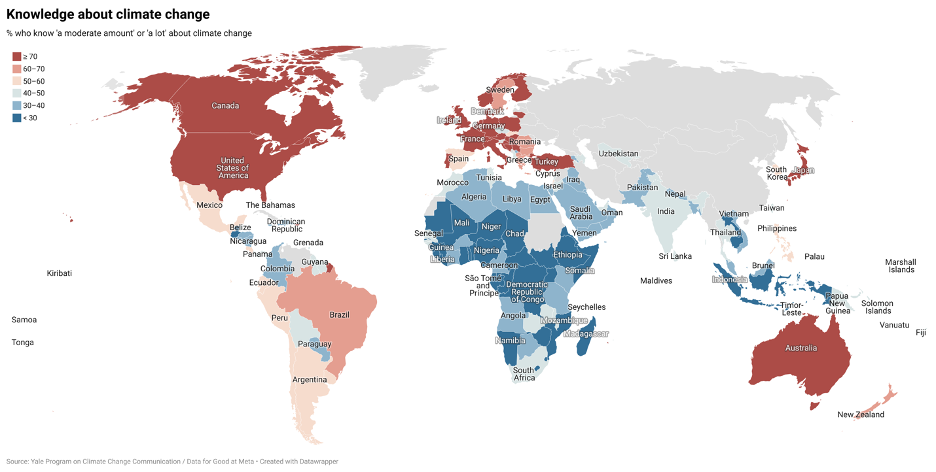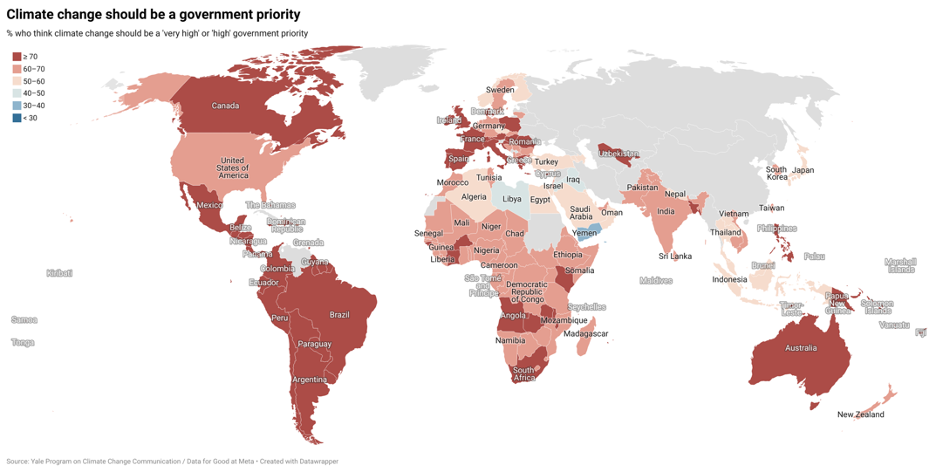 From "Climate Change in the Indian Mind 2022"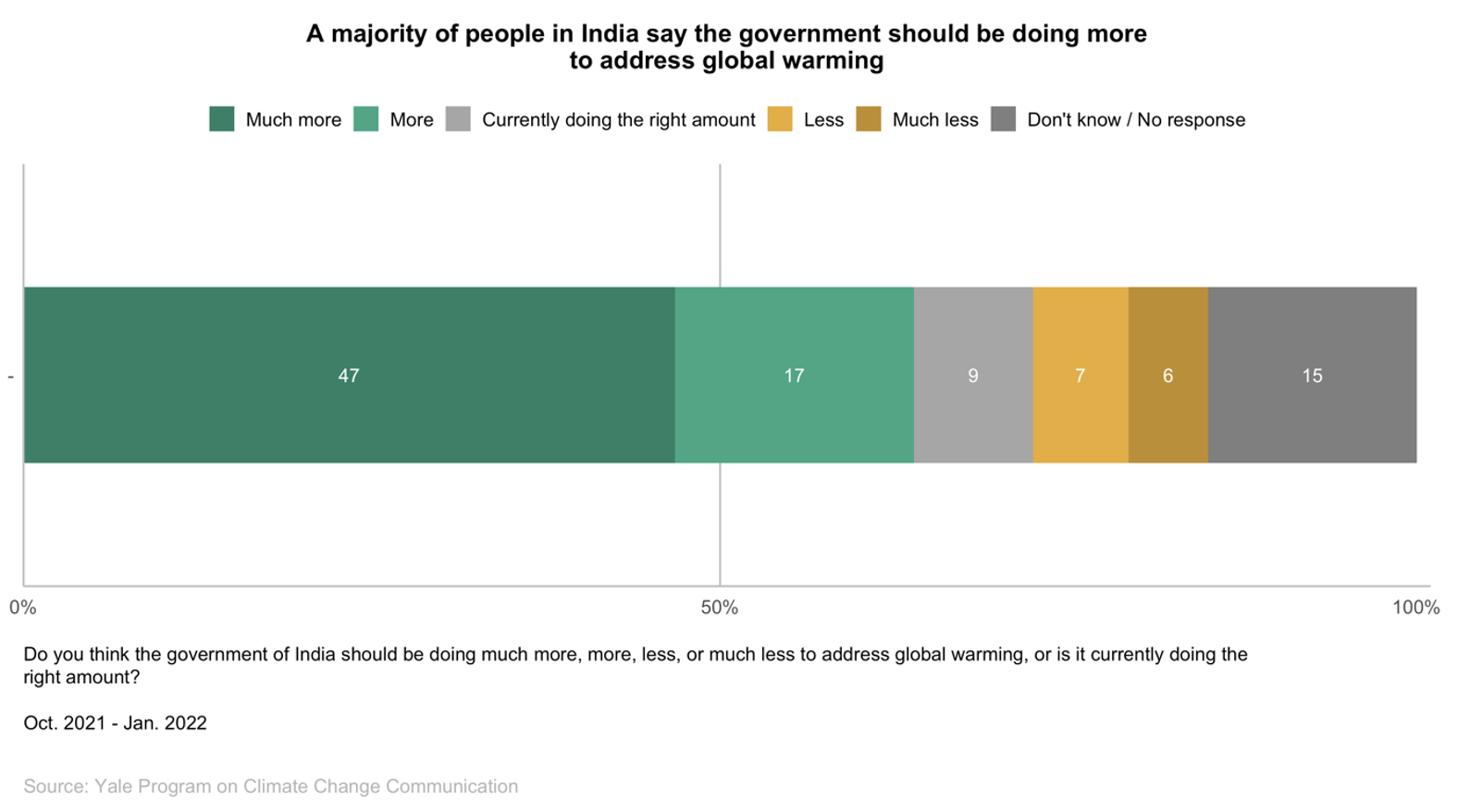 From "Politics & Global Warming, April 2022"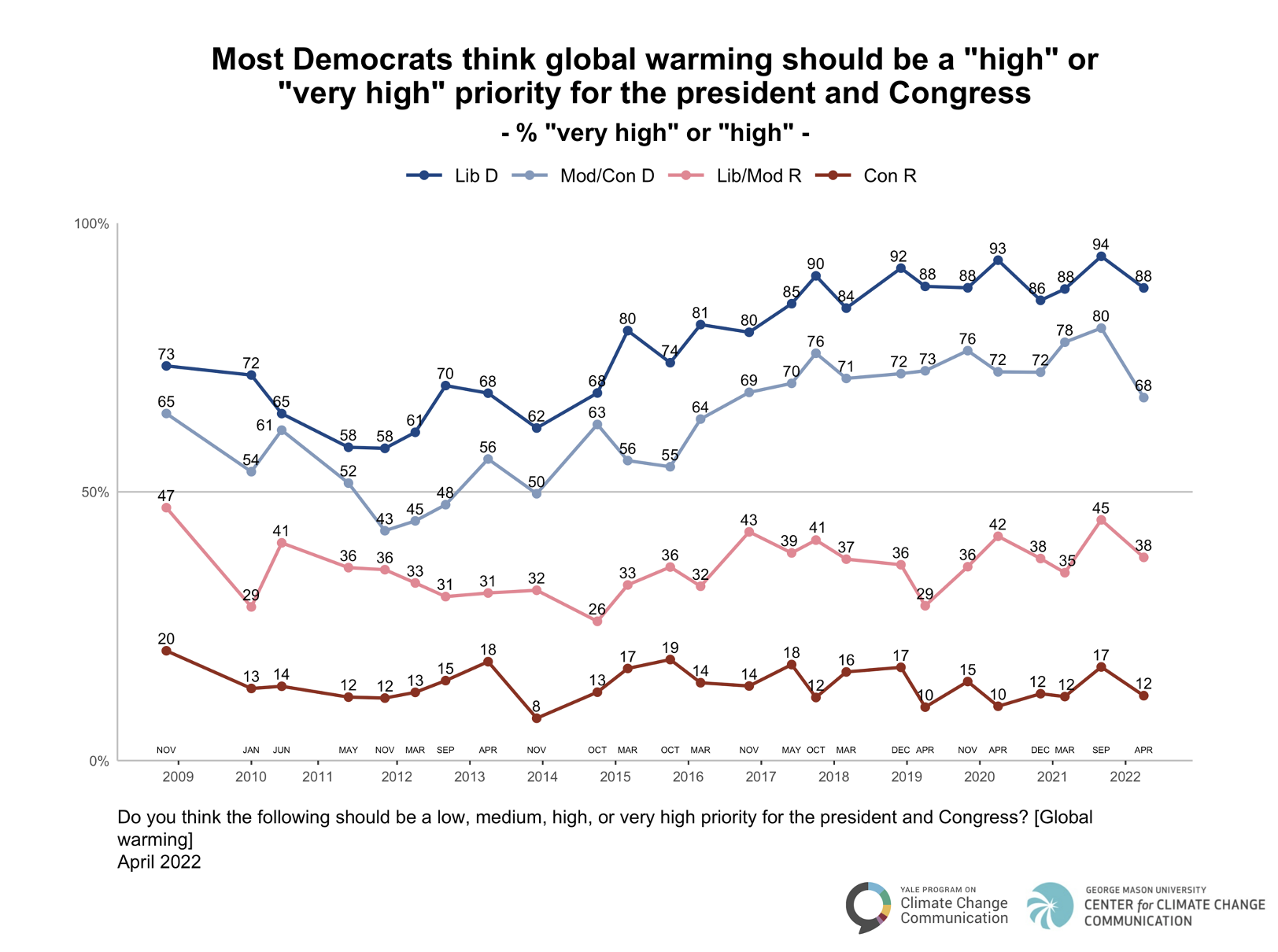 From "Climate Change in the Chinese Mind, 2022"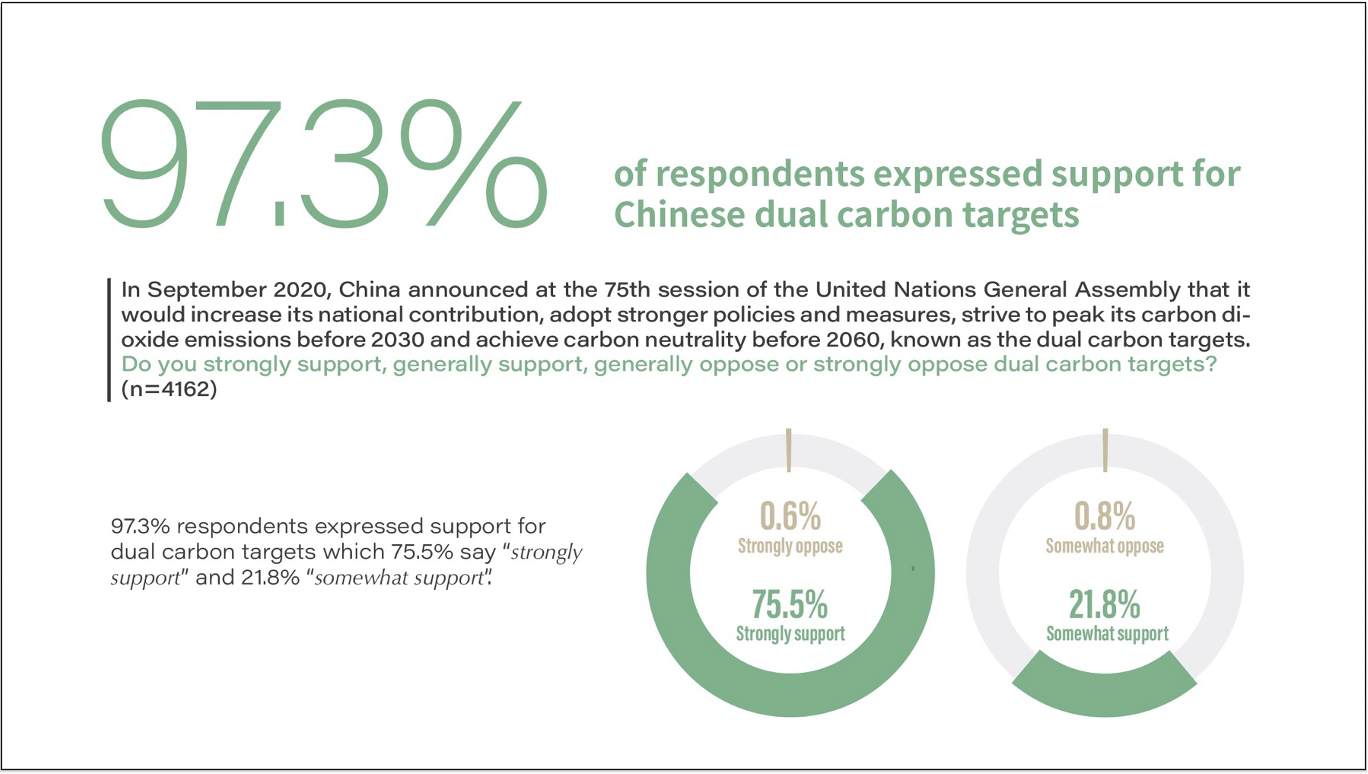 - end -